Table of Contents
---
I. The Connection between ED & Age
II. ED Medications & Older Age
III. Communicate Successfully with your Partner
VI. Keep on Top of your Health
---
The Connection between ED & Age
There are dozens of psychological and physical risk factors that increase your chance of experiencing erectile dysfunction. Sexual dysfunction is associated with older men, but ED is not a normal part of aging. Just because you age does not mean you cannot have a satisfying sex life.
If you are an older man and notice ED symptoms, you may want to meet your doctor. Millions of men experience ED every year, so there is no reason to be nervous about discussing your sexual health with your primary physician. You are more likely to experience ED if you have diabetes or cardiovascular diseases. If you do not have those conditions, your ED symptoms may be related to testosterone levels. 1
Testosterone is the male sex hormone responsible for sex drive and male sexual characteristics. This hormone naturally decreases over time, and a lack of testosterone can cause ED. In this case, your doctor will recommend erectile dysfunction treatment. Read on to learn other helpful tips on battling erectile dysfunction as you age.
ED Medications & Older Age
Sildenafil and tadalafil are approved for use in men over 18 years old. These medications vary in dosages and have differing activation times. You can take both medications as needed (at least 30 minutes before sexual activity). If you are an older man and have symptoms of BPH (benign prostatic hyperplasia), you may be prescribed Cialis for daily use. Tadalafil is approved for symptoms of ED and an enlarged prostate.
Men without BPH may prefer taking daily doses of Cialis, so they do not have to plan their ED treatment before sexual activity. If you struggle with remembering a daily dose, as-needed Viagra may be a better option for you.
Both medications are PDE5 inhibitors (phosphodiesterase type-5), which block the PDE5 enzymes that regulate the effect of hormones. These drugs also increase nitric oxide, allowing the penile muscles to relax. Once these muscles are relaxed, blood can easily enter the penis. 2
Communicate Successfully with your Partner
Open communication with your partner is essential in every relationship, but it becomes especially important in older age. Relationships change over time along with your sexual desires. It can be difficult to talk about sex, but if you want to continue to have a thriving sex life, you need to let your partner know your needs, concerns, and desires.
You do not have to give up on romance, even if you do not have a long-term partner. Older adults may have lost their partner for one reason or another, but you will want to stay social because you cannot outgrow the need for emotional intimacy. You may want to check out social groups near you to meet new people and begin intimate relationships.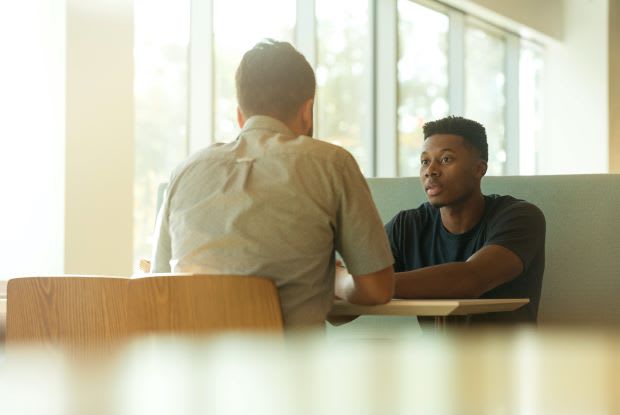 Watch your Mental Health
Therapy can be incredibly helpful for older adults and their partners, giving you communication tools to help you stay in touch with your own mental health. Research has found that older adults are more likely to experience conditions like anxiety and depression.
Older adults can have several worries, including financial and health concerns. You may also be unable to perform the same activities you did in your youth, contributing to mental health concerns. Sometimes depression occurs slowly, so you may want to establish a relationship with a therapist to make sure you live your best life.
Change your Routine
If you experience erectile dysfunction symptoms occasionally, it may take longer to become aroused. You may need to explore new sexual positions due to changing abilities and needs. ED can affect your sexual routines, but you need to accommodate your partner's needs.
Older women going through menopause or post-menopausal women may also have sexual changes, including vaginal dryness and a lack of sexual desire due to reduced estrogen levels. Older age affects everyone differently, so you need to find a routine that works for you and your partner.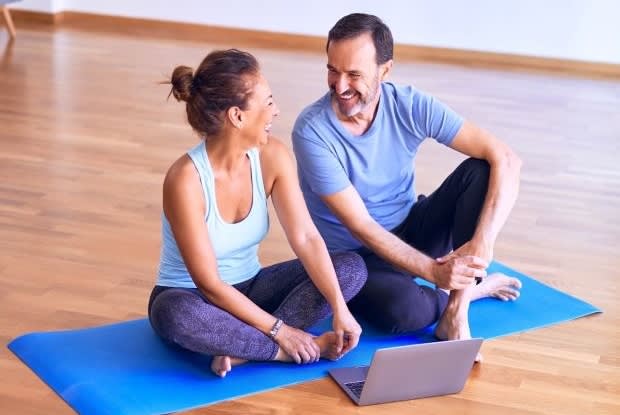 Keep on Top of your Health
As mentioned earlier, several health conditions that occur with older age are also ED risk factors. Keeping your body in tip-top condition is essential if you want to maintain a happy and healthy sex life. A healthy diet and exercise routine can ensure a successful sex life throughout the decades. If you have the following conditions, you may be more at risk for ED in older age:
Heart disease
Diabetes
Chronic pain
Arthritis
Depression 2
If your doctor recommends ED medications, you can save money online through mailMymeds. Along with saving money on your erectile dysfunction pills, you can also receive telemedicine services to help you better understand your condition. Visit our site to learn more.
The content in this article is intended for informational purposes only. This website does not provide medical advice. In all circumstances, you should always seek the advice of your physician and/or other qualified health professionals(s) for drug, medical condition, or treatment advice. The content provided on this website is not a substitute for professional medical advice, diagnosis, or treatment.