Table of Contents
---
IV. Dizziness and Low Blood Pressure
V. Allergic Reaction & Severe Side Effects
---
How Does Cialis Work?
Cialis (tadalafil) is a commonly prescribed erectile dysfunction medication. Like Viagra and other similar ED drugs, Cialis is a phosphodiesterase type 5 (PDE5) inhibitor that helps men achieve erections by dilating the body's blood vessels and promoting blood flow to the penis.
The active ingredient in Cialis is tadalafil, which can also be used to treat benign prostatic hyperplasia and pulmonary arterial hypertension (PAH). For most healthy men, Cialis 20 mg is a safe and effective method of treating ED symptoms. It can also last up to 36 hours, which is one of its many benefits. But as with every medication, you should understand its side effects and drug interactions before starting treatment. Continue reading to learn more. 1
Headaches
Many erectile dysfunction meds, including Cialis, can cause headaches. Most men report that Cialis-related headaches get milder over time. Headaches usually last several hours after taking tadalafil. But why do headaches occur?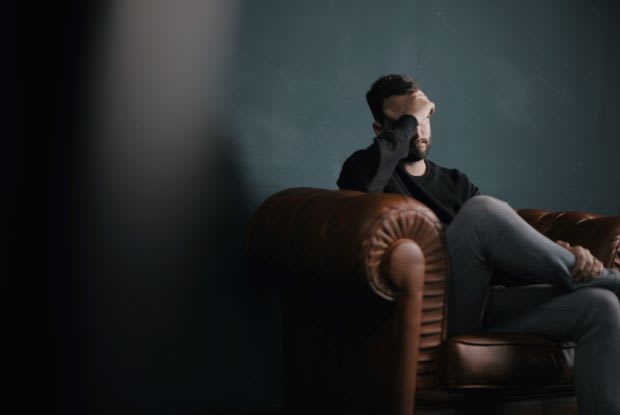 Cialis, like other PDE5-inhibitors, works by dilating the blood vessels in your body. When the blood vessels in the head area dilate, they can press against the nerves in your head and make headaches more likely to occur. These headaches are often fairly mild.
Studies show that only 15 percent of men taking 20mg (highest recommended dose) of Cialis experience headaches. In men who take lower doses (10mg), only 12 percent experience headaches. If you frequently experience headaches when taking Cialis, ask your doctor if a lower dosage is more suitable for you. 2
Indigestion
Another common side effect of Cialis is indigestion. Indigestion, and other digestive issues such as heartburn, can occur because Cialis relaxes your lower esophageal sphincter. The lower esophageal sphincter is responsible for controlling the flow of food to your stomach. When it is relaxed, stomach acid is more likely to travel upward and cause discomfort.
The best way to treat this side effect is to drink more water. Your doctor may also suggest over-the-counter antacids as a way of managing Cialis-related indigestion. Let your doctor know if this side effect is bothering you frequently. 3
Dizziness and Low Blood Pressure
In addition to headaches and indigestion, dizziness is a common side effect of Cialis. After taking tadalafil, you may feel slightly light-headed. Reducing your dosage may help with dizziness, but it's important to know whether your dizziness is a sign of a more severe side effect.
Dizziness from Cialis is typically caused by reduced blood pressure. All PDE5 inhibitors cause a slight drop in blood pressure since they cause blood vessel dilation to take place. For healthy men, this drop in blood pressure does not cause any health issues. However, if you have hypertension (or another cardiovascular condition) and experience dizziness, your blood pressure may potentially be too low. 3
Allergic Reaction & Severe Side Effects
Allergic reactions to tadalafil 5 mg aren't very common, but it's still important to know the signs. If you experience swelling in your face, lips, tongue, or throat, see your doctor right away. You may also have an allergic reaction if you experience difficulty breathing.
Severe reactions to Cialis are much rarer compared to headaches and dizziness, but that doesn't mean you shouldn't be prepared. Stop taking Cialis and contact your physician promptly if you experience:
Chest pain
Pressure
Nausea
Sweating
Other symptoms of a heart attack
Sudden hearing or vision loss
Priapism, characterized by an erection that lasts longer than four hours 4
Drug Interactions
Remember when we said that men with hypertension might experience dangerously low blood pressure as a side effect? This is largely due to interactions that ED medications can have with blood pressure medications.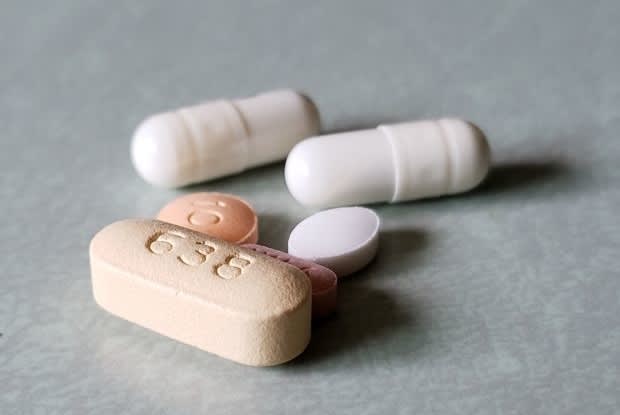 Men with high blood pressure are commonly prescribed nitrate-based drugs to lower their blood pressure. ED meds lower blood pressure, too, which means that blood pressure may drop too much when these two drugs are combined. Low blood pressure is a potentially dangerous condition known as hypotension. Symptoms of hypotension include:
Fatigue
Nausea
Trouble concentrating
Confusion
Weak pulse
Rapid or shallow breathing
Because of this interaction, you may need to postpone using Cialis if you are currently taking one or more of the following nitrates:
Amyl nitrate
Boceprevir
Isosorbide dinitrate/mononitrate
Nitroglycerin
When taking your Cialis dosage, nitrates aren't your only concern. Other medicines can cause adverse effects when taken with tadalafil as well. The following common meds aren't recommended with Cialis:
Lopinavir
Simeprevir
Terazosin
Bunazosin
Alfuzosin 3
These lists are not complete, and Cialis may interact with several other medications. Generally, Cialis tends to interact most with blood pressure drugs and antifungal medications, but always ask your doctor about interactions before taking Cialis. Tadalafil is an effective way of improving ED symptoms, but it is important to take it safely to properly minimize side effects. Read more Cialis articles on our blog page today.
The content in this article is intended for informational purposes only. This website does not provide medical advice. In all circumstances, you should always seek the advice of your physician and/or other qualified health professionals(s) for drug, medical condition, or treatment advice. The content provided on this website is not a substitute for professional medical advice, diagnosis, or treatment.